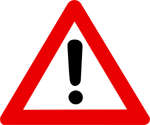 The Legal Side and Fine Print

Website Terms and Conditions
In these terms and conditions, "we" "us" and "our" refers to World Expeditions Pty Ltd. Your access to and use of all content on this website is provided subject to the following terms and conditions. We reserve the right to amend this notice at any time and your use of the website following any amendments will represent your agreement to be bound by these terms and conditions as amended. We therefore recommend that each time you access our website you read these terms and conditions
Conditions of Access (Unlawful or Prohibited Use)
As a condition of your use of www.larapintatrail.com.au, you warrant to World Expeditions Pty Ltd, owners of www.larapintatrail.com that you will not use the www.larapintatrail.com.au Web Site for any purpose that is unlawful or prohibited by these terms, conditions, and notices set in our Terms of use, Disclaimer and Copyright Statements.
You may not use the www.larapintatrail.com.au Web Site in any manner which could damage, disable, overburden, or impair the www.larapintatrail.com.au Web Site or interfere with any other party's use and enjoyment of the www.larapintatrail.com.au. You may not obtain or attempt to obtain any materials or information through any means not intentionally made available or provided for through the www.larapintatrail.com.au Web Site.
Excessive downloading or website 'ripping' will be recorded and if required, investigated for any breach of copyright irrespective of whether the offender is in Australia or elsewhere.
Our Website Services
We reserve the right to prevent you using this website at any time if you breach these terms and conditions.
Site Access
When you visit our website, we give you a limited licence to access and use our information for personal use.
You are permitted to download a copy of the information on this website to your computer for your personal use only provided that you do not delete or change any copyright symbol, trade mark or other proprietary notice. Your use of our content in any other way infringes our intellectual property rights.
Except as permitted under the Copyright Act 1968 (Cth), you are not permitted to copy, reproduce, republish, distribute or display any of the information on this website without our prior written permission.
The licence to access and use the information on our website does not include the right to use any data mining robots or other extraction tools. The licence also does not permit you to metatag or mirror our website without our prior written permission. We reserve the right to serve you with notice if we become aware of your metatagging or mirroring of our website.
Hyperlinks
This website may from time to time contain hyperlinks to other websites. Such links are provided for convenience only and we take no responsibility for the content and maintenance of or privacy compliance by any linked website. Any hyperlink on our website to another website does not imply our endorsement, support, or sponsorship of the operator of that website nor of the information and/or products which they provide.
You may link our website without our consent. Any such linking will be entirely your responsibility and at your expense. By linking, you must not alter any of our website's contents including any intellectual property notices and you must not frame or reformat any of our pages, files, images, text or other materials.
Intellectual Property Rights
The copyright to all content on this website including applets, graphics, images, layouts and text belongs to us or we have a licence to use those materials.
All trade marks, brands and logos generally identified either with the symbols TM or ® which are used on this website are either owned by us or we have a licence to use them. Your access to our website does not license you to use those marks in any commercial way without our prior written permission.
Any comment, feedback, idea or suggestion (called "Comments") which you provide to us through this website becomes our property.
If in future we use your Comments in promoting our website or in any other way, we will not be liable for any similarities which may appear from such use. Furthermore, you agree that we are entitled to use your Comments for any commercial or non-commercial purpose without compensation to you or to any other person who has transmitted your Comments.

If you provide us with Comments, you acknowledge that you are responsible for the content of such material including its legality, originality and copyright
Our Facebook Page and Groups Terms of Use
1. Purpose of the Larapinta Trail Group
The purpose of the Larapinta Trail Facebook Page and our Groups is to encourage general and technical discussions about the Larapinta Trail, namely planning, preparation, trek ideas and tips, trek experiences and stories.
The Page and Groups is not about fostering negativity or criticism
The Page and Groups admin and moderators will action any violation of our Terms of Use by deleting and/or blocking content and users.
2. Comply with the Facebook's official terms of use
Please comply with the terms and conditions set by Facebook.
3. The following content or behaviour will not be accepted or tolerated
Profane, defamatory, offensive or violent language
"Trolling", or posting deliberately disruptive statements meant to hijack comment threads or throw discussions off-track
Attacks on specific groups or any comments meant to harass, threaten or abuse an individual
Hateful or discriminatory comments regarding race, ethnicity, religion, gender, disability, sexual orientation or political beliefs
Links or comments containing sexually explicit content material
Discussion of illegal activity
Spam, link baiting or files containing viruses that could damage the operation of other people's computers or mobile devices
Acknowledgement of intent to stalk an individual or collect private information without disclosure
Commercial solicitations or promotion of a competitor
Violations of copyright or intellectual property rights
Content that relates to confidential or proprietary business information
Content determined to be inappropriate, in poor taste, or otherwise contrary to the purposes of the group
Promoting or mentioning any Larapinta Trail commercial operators (i.e. tours, transfers, food drops) and local accommodation venues
Using the Group platform to criticise the Group, its Moderators or Owners
Using the Group platform to support the development of a competing group