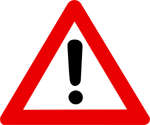 The Legal Side and Fine Print

Key Points about our Copyright for this Site

The entire website is protected by Australian & International copyright laws

Website 'Ripping' will be investigated & if needed, followed up on

All Images contain digital fingerprints from Digimarc

Website Usage is monitored for suspicious behaviour

No reproductions are permitted
Copyright Notice
This site is owned and operated by Explorers Australia Pty Ltd. Unless otherwise specified, all material appearing on this site including the text, site design, logos, graphics, icons and images, photographs, graphics, video, KML's and other material (collectively "Content") as well as the selection, assembly and arrangement thereof, is subject to applicable copyright laws of Australia and international copyright laws. All rights not expressly granted herein are reserved.
All Images have Been Fingerprinted by Digimarc Technology

Intellectual Property Rights
The copyright to all "content" on this website including, but not limited applets, graphics, images, layouts, video and text belongs to us or we have a licence to use those materials.
All trade marks, brands and logos generally identified either with the symbols TM or ® which are used on this website are either owned by us or we have a licence to use them.
Your access to our website does not license you to use those marks in any commercial way without our prior written permission.
Any comment, feedback, idea or suggestion (called "Comments") which you provide to us through this website becomes our property.
If in future we use your Comments in promoting our website or in any other way, we will not be liable for any similarities which may appear from such use. Furthermore, you agree that we are entitled to use your Comments for any commercial or non-commercial purpose without compensation to you or to any other person who has transmitted your Comments.
If you provide us with Comments, you acknowledge that you are responsible for the content of such material including its legality, originality and copyright